Serry (S/kylar and P/erry) is the friendship pairing of Skylar Storm and Terry Perry. Perry is inspired by Skylar and sees her as a heroine. Skylar, unlike Bree and Chase, doesn't mind Perry (and vice-versa) and doesn't understand why they call her mean things, though Perry herself completely understands that it's because of her general behavior. They seem to have good friendship, as seen in Follow the Leader.
Other Names
Skerry (Sk/ylar and P/erry)
Skylary (Skyla/r and Per/ry)
Sperry (S/kylar and Perry)
Pylar (P/erry and Sk/ylar)
Perrlar (Perr/y and Sky/lar)
Perlar (Per/ry and Sky/lar)
Moments
Perry was excited to see Skylar.
Skylar smiled when Perry complimented her.
She called Skylar a comic book heroine.
When Skylar was arguing with Chase, Perry told her to stick it to him.
Skylar helped Perry pack her stuff.
Skylar called Perry hilarious.
They worked together to travel through the tunnels.
Skylar said Perry was amazing navigating in the tunnels.
Skylar supported Perry's desire to complete the tightrope crossing.
Trivia
They both have 3 bladders.
Perry has read all of Skylar's comics.
Userbox
Code:Serry
| | | |
| --- | --- | --- |
| | | This user ships Serry! |
Gallery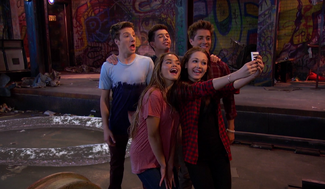 The image gallery for Serry may be viewed here.